Crocs shoes are becoming more prominent everywhere you go. Celebrities are doing collaborations with Crocs. The royal family even wears Crocs! These clog-style shoes have grown further and faster than even Crocs ever dreamed of.
Crocs shoes were originated in Canada. However, Crocs company is now based in Boulder, Colorado. So, How are Crocs made?
Crocs are made with a proprietary closed-foam resin called Croslite. This material, Croslite believed to be a type of EVA (ethylene Vinyl-Acetate) is added to an EVA injection molding machine, where the Croslite is heated and added to the mold to create the iconic Crocs that everyone loves.
Crocs have not disclosed the exact chemical make-up of Croslite, but it's believed to be EVA. This polymer, EVA or Ethylene-Vinyl Acetate, is used in the manufacture of other shoes and soles of shoes.
The EVA polymer is carbon-based and thus comes from crude oil. Croslite is unique in that Croslite is odor resistant due to its closed-resin make up which inhibits the growth of the bacteria.
There is nowhere for the bacteria to hide. You can wash the Crocs with soap and water to remove any bacterial residue that may be sitting on the surface of your Crocs.
Let's take a little deeper look at how Crocs might be manufactured!
Making Crocs
The Crocs company keeps the manufacturing of Crocs and the material used to make Crocs proprietary, therefore I don't have any specific examples of facilities that make Crocs. What I can show you is examples of other shoes, like Crocs and how they are made…
In this video, EVA is injected into a mold to create the upper section of a sandal.  This gives you a good idea of what the mold looks like and what the resulting upper looks like. Crocs will be made much like this.
In this video, EVA sandals are being made by a series of molds. The employee cleans the mold, removes any material, then sprays down the mold so that the new EVA foam doesn't stick to the mold. 
The mold is then put together and more EVA is injected into the closed mold, heated, and once complete the mold opens for the employee to remove the shoe, any debris then clean the mold again for the next go.
In this video, the EVA mold machine produces soles with 2 different components.  The sole then the spongy support. EVA is poured into the mold, then the top and bottom of the mold it pressed together and heated.  The pellets melt and fill the mold.  Once complete, the mold is cooled it opens and the sole is removed.
As mentioned before, I don't have an example of Crocs being produced, but these videos above will provide you with insight into how Crocs would be made.  They would follow the same process.
The thing that makes Crocs unique is Croslite. Other manufacturers don't know the exact polymer composition of Croslite, therefore it's difficult for companies to copy Crocs exactly. 
Let's talk about Croslite and the benefits!
How are Crocs different than other EVA shoes?
The main concept in utilizing this Croslite when making Crocs shoes is that it is washable by just using soap and water. Since Croslite provides low maintenance material, the manufacturer tends to use this material to produce Crocs shoes.
Aside from its low maintenance, Croslite is also lightweight. So, it gives great comfort when you wear the shoes.
The proprietary material, Croslite, is antibacterial and antifungal. The material is soft, yet also firm enough to provide support.  Because Croslite is made from a closed-cell foam resin, water won't penetrate the shoe. That also means that micro-bacteria can't penetrate the foam either. 
With normal shoes, water can penetrate into the material, and therefore your feel will get "soggy" and the shoe will take a long time to dry. The material holds onto the water in small crevices and within the material itself. Bacteria then grow in these areas making the shoe stink over time.
With a closed-cell resin, bacteria can grow but just on the surface. Your Crocs may get a little smelly, but wash them with soap and water and that smell should go away immediately!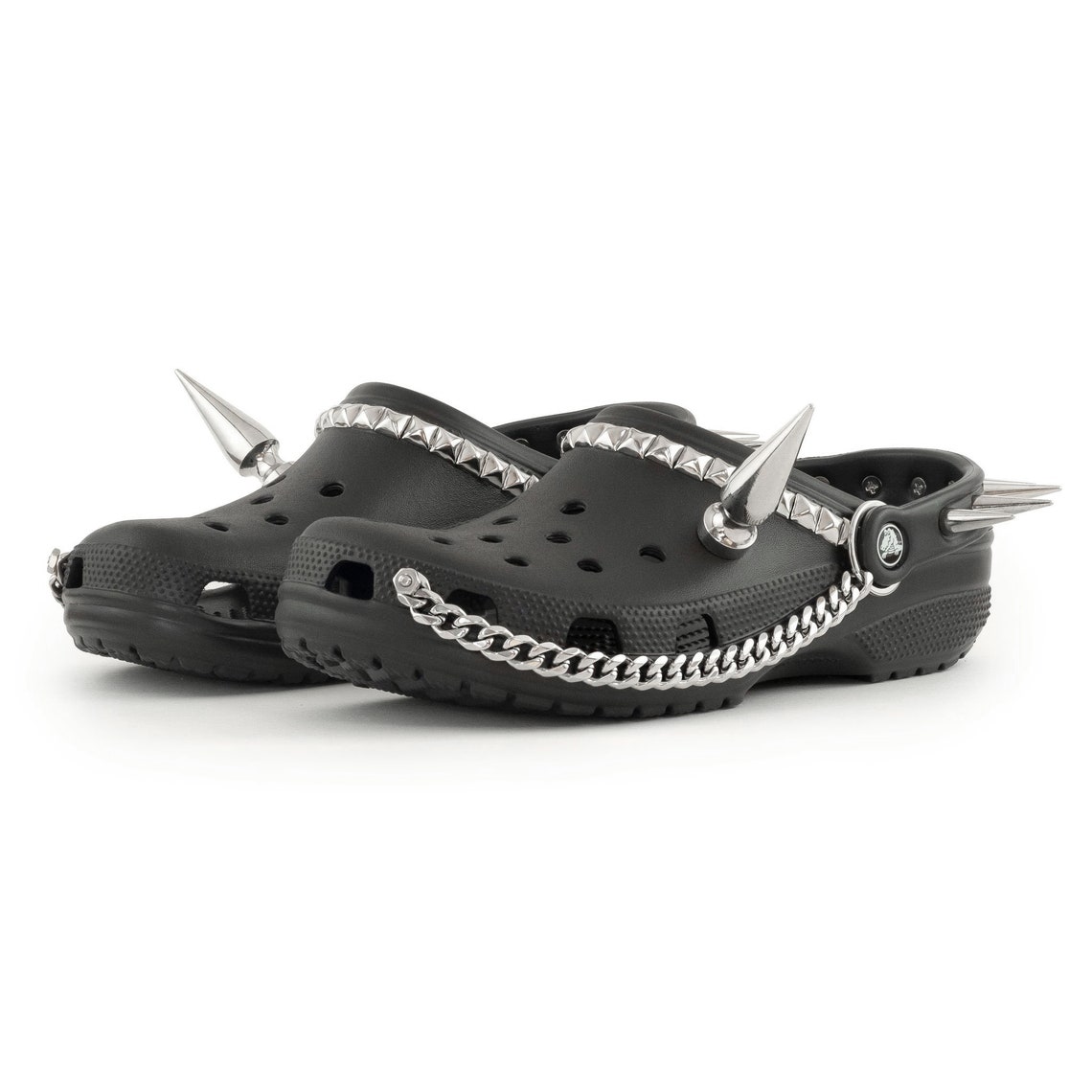 Healthy and Safety – Crocs Shoes for Everyone
Most of the types of Crocs shoes have undergone tests and quality assurance trials to ensure quality outcomes. These are also recommended by the United States Ergonomics company in the year 2005 and were accepted by American Podiatric Medical Association last 2009.
Ethylene-Vinyl Acetate is more prominent by the name foam rubber or expanded rubber. Crocs have purchased Foam Creations Company and its manufacturing operation. And this secured exclusive rights to proprietary foam resin, which is now recognized as Croslite.
Nurse Wearing Red Starlight Crocs (Etsy)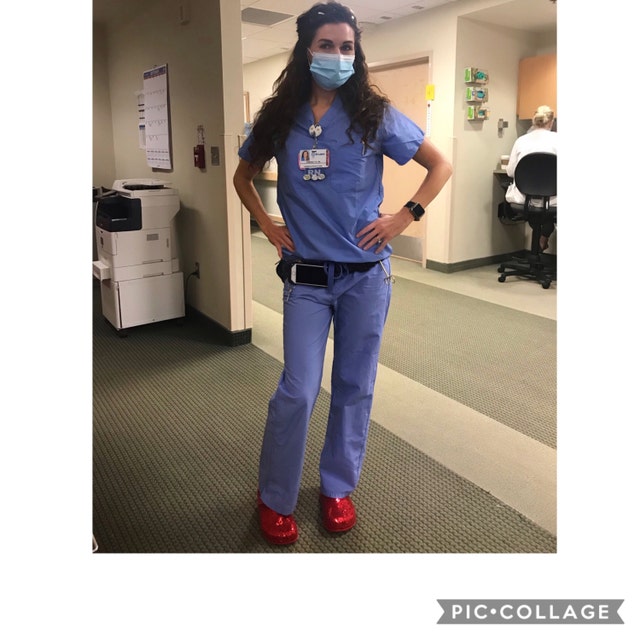 The Croslite ultimately works to the user's best advantage since it forms to the feet of the users. Therefore, it offers excellent support to every individual's unique shape of feet. According to the majority of podiatrists, this provides the users with medical benefits and advantages. In fact, Crocs are said to be the most renowned shoe type for many health care professionals in the United States.
Classic Tie Dye Lined Crocs Check Amazon!
Crocs are a comfortable and supportive type of footwear. Its standard design has a heel strap, which keeps that shoes on food. The strap of the Crocs can be rolled forward in order to make it a slip-on-clog type. This provides a ventilated box for toes, which is also the shoe front. The airy toe box maintains the feet comfortable and cooled.
Crocs shoes have a supportive foot base, which helps your foot arch. The manufacturer designed the shoes with air holes on its front to help in filtering air, water, and sand through the shoes. This is to provide usability and great comfort to the wearers.
Electric Pink Iconic Crocs (Amazon)
Understanding How to Distinguish an Authentic Type of Crocs Shoes
After knowing how Crocs are made, it is also expected that you know how to distinguish authentic Crocs shoes and clogs from imitations. Of course, you don't want to purchase those imitated ones because you always want to make sure that you can have quality products from the marketplace.
But, how can you identify those authentic ones? Do you have any idea how to see and feel the difference between imitations and authentic?
The original Crocs shoes are expensive in price, but it's not only the factor that you need to consider for you to know that the Crocs shoes that you got are the right deal. For your reference, listed below are some of the pointers which you need to take to find the best and authentic Crocs for you:
Women's Leigh II Cross-Strap Wedge (Amazon)
Authentic Crocs have a shiny and perfect appearance of logo button on its surface. Those imitated Crocs have a sticker that was placed on the button.
Authentic Crocs can be purchased with a branded type of hanger that features the logo of the company. Be wary about this factor when purchasing Crocs either online or offline so that you can end up having the right product for you.
Original Crocs have numerous labels that contain all pieces of information regarding its size, model name, the material used for the production, and others. If you haven't seen any information that was placed on the product, then you should be in doubt about buying the product.
Women's Crocs Monterey Strappy Wedge
The authentic type of Crocs shoes has another logo of the company on the middle part of its sole. You may also see some information like the manufacturer, size of the shoes, and even the web link which leads to the official website of its trademark. Usually, you can see this site: www.crocs.com that was engraved on your Crocs.
Original Crocs have the words "Boulder, Colorado" on the opposite side of the website's address. This should be written with a comma and must never be with a full stop.
The authentic Crocs can be purchased with a branded bag and not in a cardboard package.
Canvas Crocs on Amazon: Men's Santa Cruz Loafers
Crocs Santa Cruz Men's Loafers
Crocs that come in high quality and authentic types are made up of Croslite. This Croslite allows you to feel comfortable and convenient since it never perspires when you use the Crocs. Aside from that, the Crocs take the shape and angle of your feet, which you don't feel that you are using anything on your feet.
With these pieces of information that were listed above, it is now expected that you can now distinguish authentic Crocs from the imitated ones.
Thus, you can now buy the best and high-quality Crocs shoes according to your taste and preference. Always be careful when choosing this product online since you will spend a big amount of money just to have Crocs be worn on your feet.
When buying this product, you need to make sure to deal with reputable manufacturers and suppliers. For more would information about Crocs, then it be better to visit www.crocs.com and be able to explore the best designs and styles for your feet.
There are several types of Crocs shoes and clogs that would be good for you – either for men or women. You can even choose types like Classics, wherein you can put some Jibbitz charms that would complement your outfit.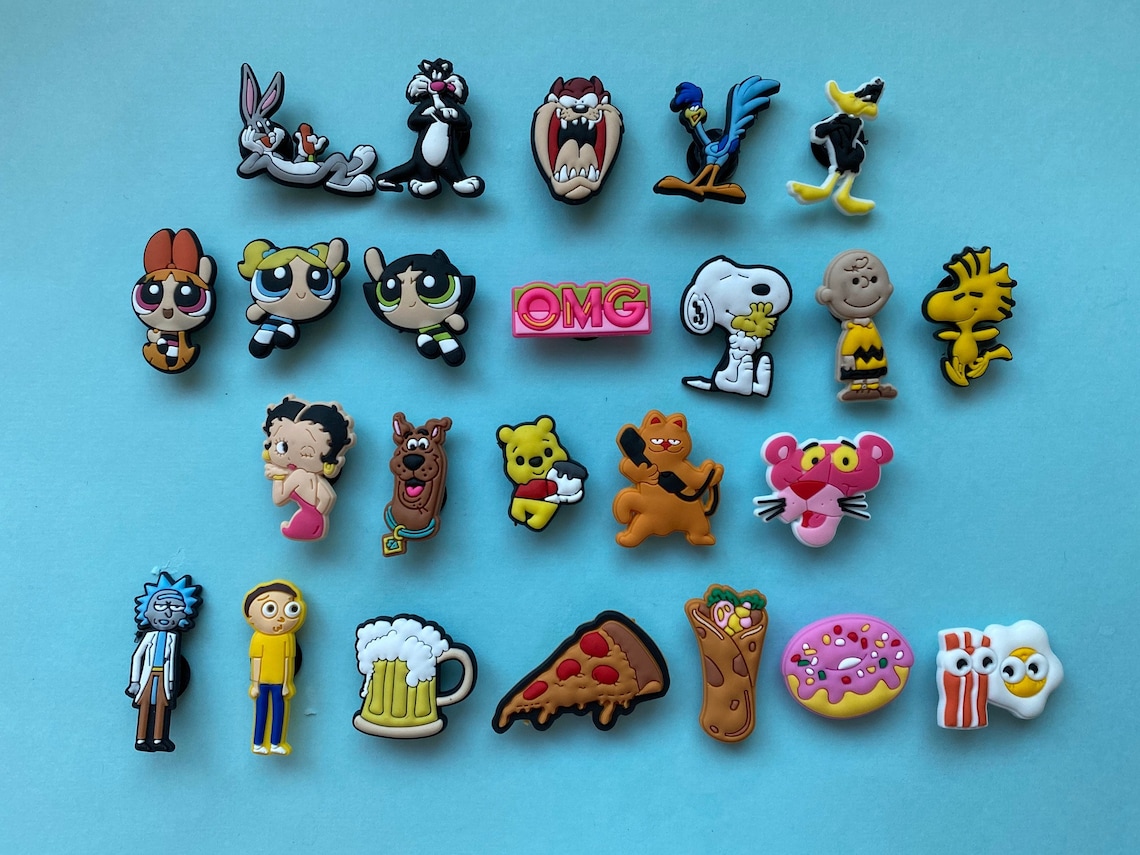 Related Articles