Your fashion showcases your attitude and personality. Obviously, you wear things based on what you prefer and who you are. Your mood determines your garments, while the type of accessories you wear are exclusively hooked on your preferred style. 
When it comes to style, (for some reason) more and more people prefer to wear Crocs. Do you know the reason why? Crocs have been a favorite fad as it compliments all fashion styles and trends. If you ever tried wearing this brand, then you are totally aware of its distinct types, colors, and designs.
So, how should you wear your Crocs straps?
Your Crocs strap can be worn either up across the top of your foot or back behind your foot across your Achilles.  When across the top, you can enjoy the Crocs with a "clogs" feel.  If you wish to run or need added support and grip, then wear the Crocs strap across the back (it's like wearing Crocs in 4-wheel drive mode).
Let's talk a little bit more about the Crocs strap, how to wear it, fix it, shrink it, and more…
Crocs allow every user to slip into their shoes instantly as they run, kick, or walk. In fact, if you love sports, the Crocs brand is perfectly just right for you as it makes you feel comfortable at all times. It means that you can wear Crocs shoes anywhere you want.
Wearing Crocs Strap
If you don't know the simple ways on how to maximize the full functionality of the Croc's strap, here are some tips you need to follow:
Crocs with strap on the front – Some users prefer this style, depending on their outfits. This Crocs strap style is a good match for high-ankle slacks, mid-length shorts, and skirts.
Crocs with Strap at the Back – This strap style is perfect for users who opt to secure their feet during outdoor activities. Back straps support their feet not to slip and continue what they are doing in a most comfortable way.
Take note that every shoe has a single Crocs strap. It is attached on both sides for support, either to forward or heel position. If you are wearing thick socks, it is best to use Crocs straps forward to allow a little more space for your feet in the shoes. On the contrary, if you are using a thick type of socks, it is best to wear Crocs straps back on your heel.
Crocs OffRoad Sport Clogs (check pricing here...)
Exploring Crocs Straps
Apart from knowing how to wear Crocs straps, it is also a must to know how to replace those stuff. As time passes by, straps can be damaged, which then requires replacement.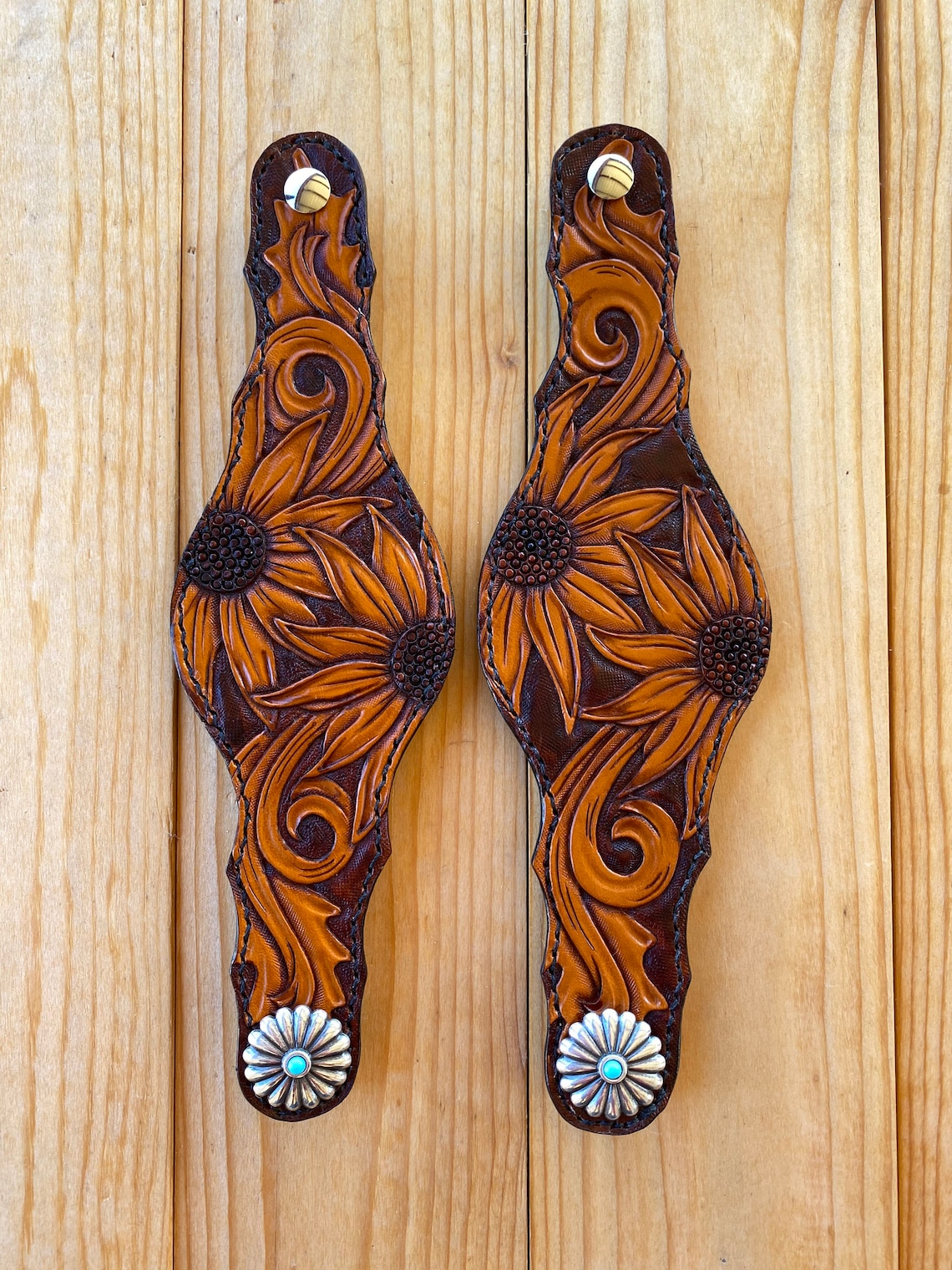 The best way to replace Crocs strap is to gather the materials you need for replacement.  You can also get your old Crocs shoes to customize them.
Take note that your preferred Crocs straps must be the same size as your shoes. If not, you will find it hard to replace the straps. Once your new straps are ready, start removing the straps from your shoes.  Just press down the black button using your hand and then stretch its handle.
Custom Leather Crocs Heel Strap (check pricing)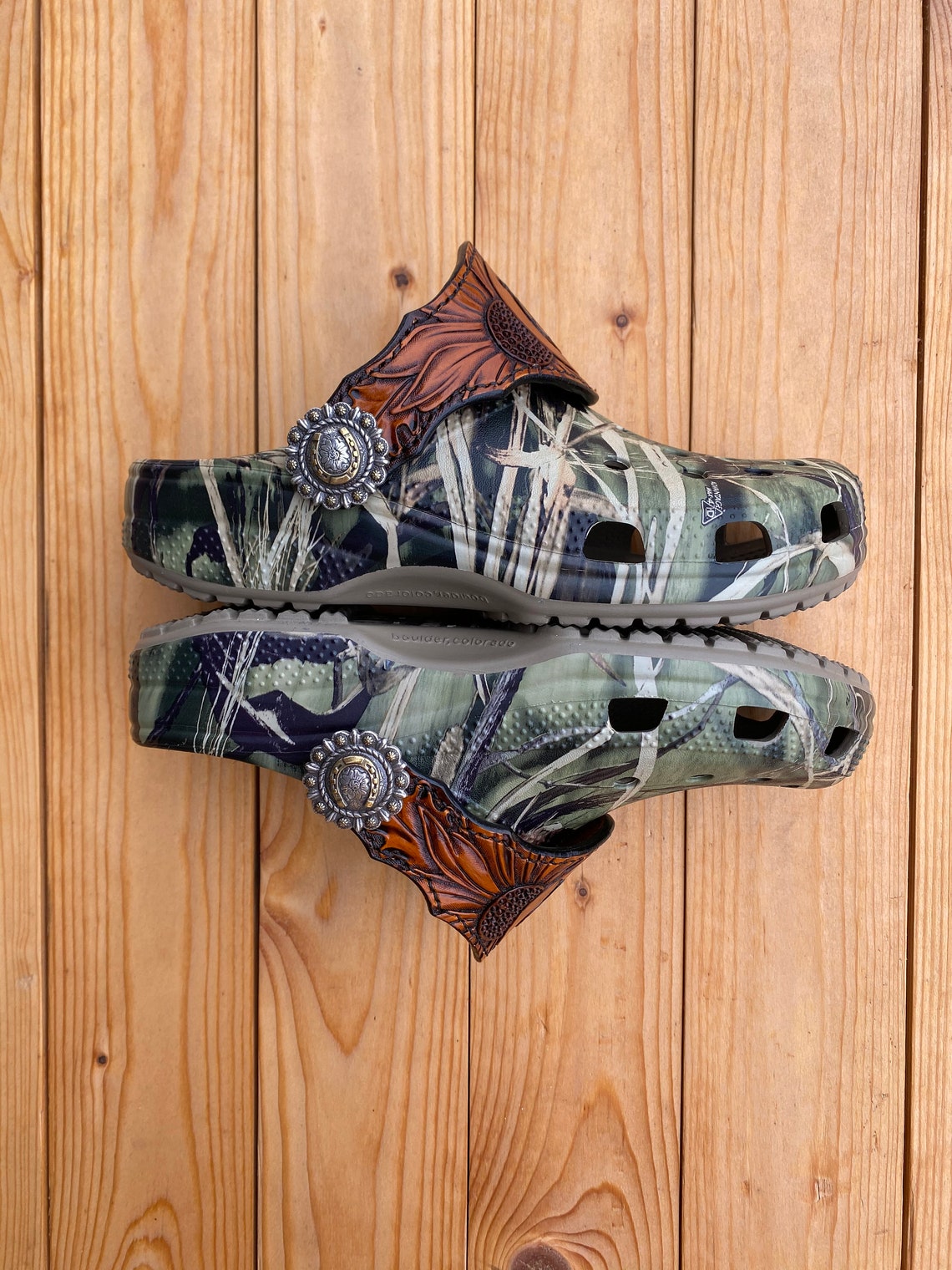 After doing this, you will see a hole that is widely open. Simply flip it off for easy removal and strap replacements. Then, switch the strap.  For you to do this, you need to take the straps of their opposite color to add style to your shoes.
Furthermore, the most common mistake of the Crocs users during replacement is that they often forgot to consider the letters on the straps. See to it that the letters on the Crocs straps are facing in the same direction.
You also need to ensure that your shoe straps are completely secure before using them. If not, you will not be comfortable wearing those stuff.
Women's Huarache Wedge Sandal (check current pricing)
Repairing Crocs Straps
Learning how to wear a Croc strap is a must thing that you need to do, especially if you have Crocs at home. You can customize your shoes instantly. Now, in case you can't find old straps for replacements, your last resort is to repair those damaged straps. How will you do it?
Crocs Heel Strap (Native Indian Motif, click for current pricing)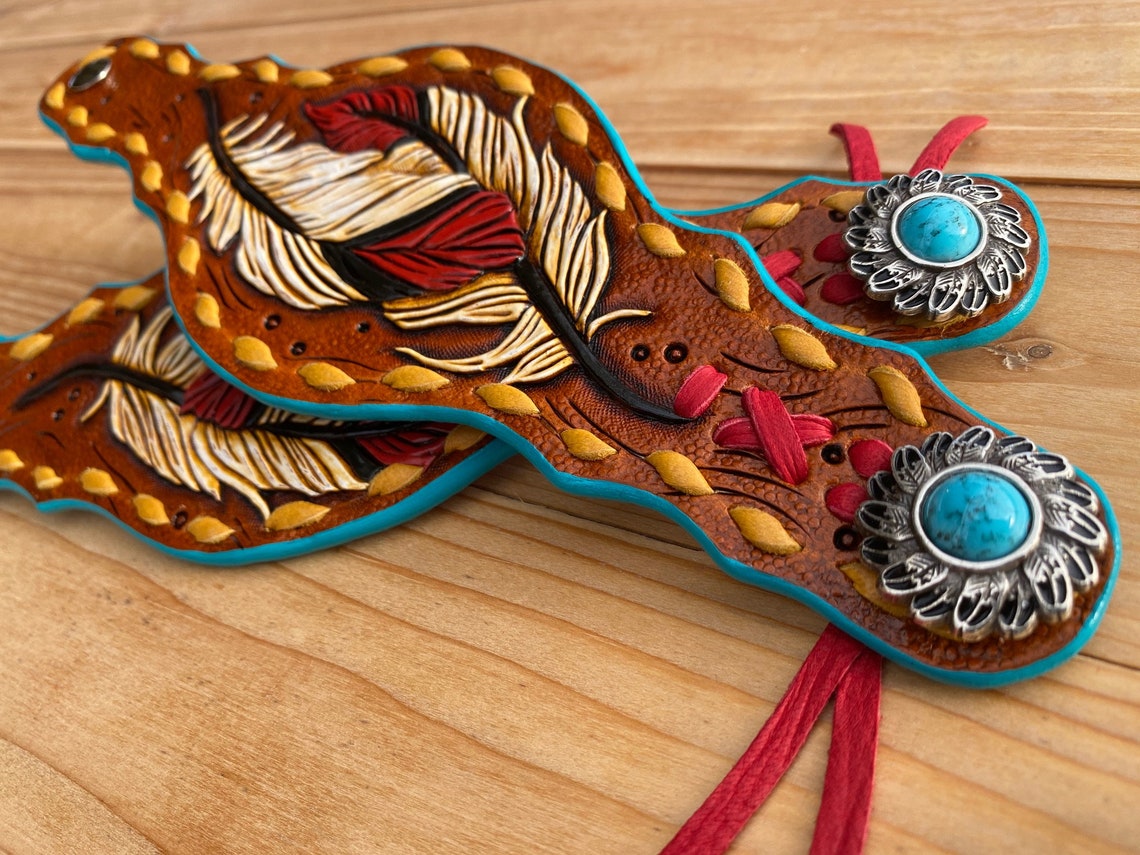 The process of repairing Crocs straps is not too complex but requires enough time. You can repair your Crocs if you want to save a lot of money instead of buying a new pair. Here's its exact procedure:
The first thing you need to do is to get a comfy and soft tubing. You will need about 8 inches for every shoe. The bigger and longer feet, the lengthy tubing you need.
Second, you have to do the tubing. As advised, make sure to get a comfortable tubing to give you that perfect feeling when using. Depending on your choice, you can use hard clear tubing available in the market.
Next, seal the cord on its ends. The idea is to make the nylon outer texture stop fraying. You also need to snip the shoes using a scissor and thread the noodle.
Women's Leigh II Ankle Strap Wedge (check pricing here)
As advised, make sure to test its length to ensure that you do it right. Start wearing it and see how comfortable it is. This repairing procedure can be tricky, especially when you don't have available materials at home.
Leopard Print, Light Ranch Crocs (click for pricing)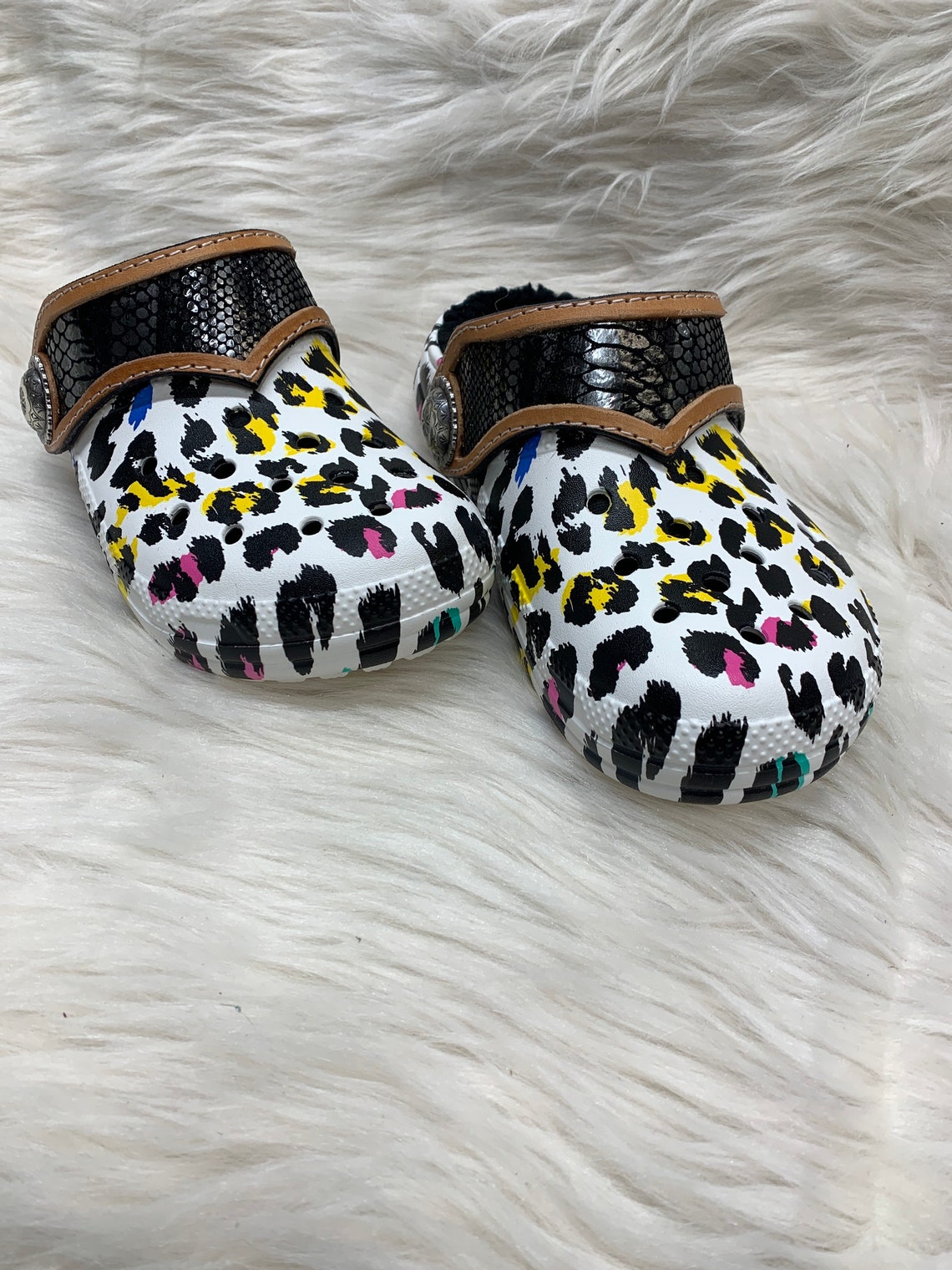 Pink, Light Ranch Crocs (check pricing here)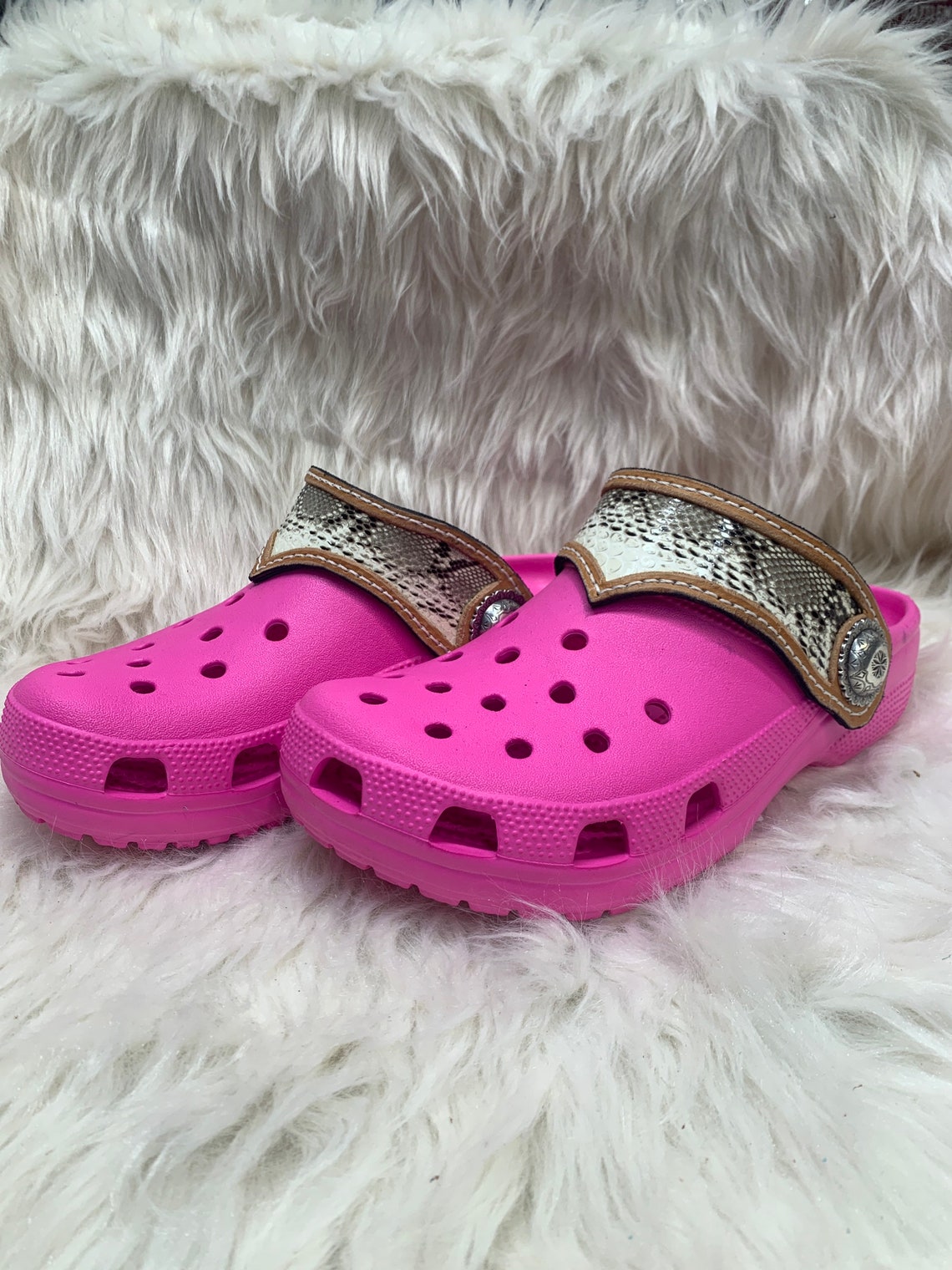 Adjusting Crocs Straps
Apart from repairing or replacing the Crocs straps, you also need to know its adjustment process. Its process is too simple. To do this, you just need to hold the heel strap using your hands. Do this on either side of your shoes. Then, slowly stretch outwards until it fits your feet.
If you opt to adjust the Crocs straps, make a little space for your feet to move. Some users adjust it in a maximum fit. As a result, they feel uncomfortable, especially when they have outdoor activities. Since Croc shoes are also very in demand for sports enthusiasts, it must consider this reminder.
Regardless of your age and style, you can have the best Crocs straps in the market. With its increasing demands, there are various shops online that offer excellent deals. Depending on your choice, you can get a plain or colorful Croc strap for your shoes. You can also have it customized depending on your outfit and style.
Nurse wearing: Starlight Crocs (click here to check pricing)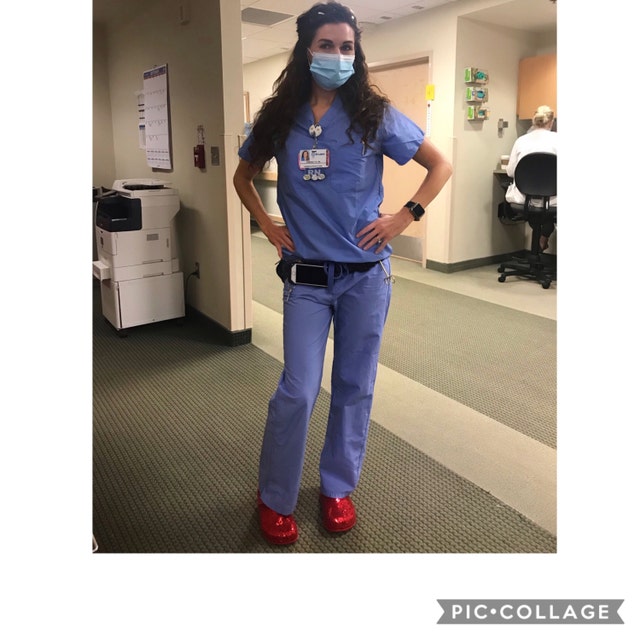 Can't wait to use Crocs at home? Then, start exploring Crocs shoes now! Just like others, you will definitely love this stuff. Apart from wearing these shoes, you can also wear Crocs to surprise your loved ones on their birthdays or other related occasions.
Related Articles