Crocs have certainly evolved since their humble beginnings as a boat shoe or water shoe, but the original style still exists.  However, Crocs has added so many more styles to their collection, it's amazing to consider all the options available.
One question I hear from many is, "Do Crocs have a heel?"
Classic Crocs clog do have a short heel, but they are really considered a flat shoe, the heel doesn't lift your foot at the back and the heel cup holds your foot in place. Crocs also offers some styles with a raised heel, from flip flops to slip-on Crocs with a wedge to Crocs wedge sandals with an ankle strap.
Crocs for men and women are made with a heel like other popular shoes in the market.
Because there are many different styles of Crocs, let's review and discuss the heel related to all these different styles.
Here is a list of Crocs that we can discuss here (note, click on them to view the specific image and product description on Amazon):
Crocs is continuously updating their styles, therefore this is not a comprehensive list!
Why Do Classic Crocs Clogs have a Heel?
Crocs is popular footwear for many years because of their breathability, functionality, performance, and longevity. People of all ages love Crocs because of their low heels.
While many women enjoy wearing a shoe with a raised heel, the classic Crocs clog is keeping your heel at the same level as the ball of your foot.
A raised heel will provide the illusion of longer (sleeker) legs, however, this can cause strain on your leg and the balls of your feet. So, let's discuss the benefits of a Crocs flat clog.
What are the Benefits of Low-Heeled Crocs?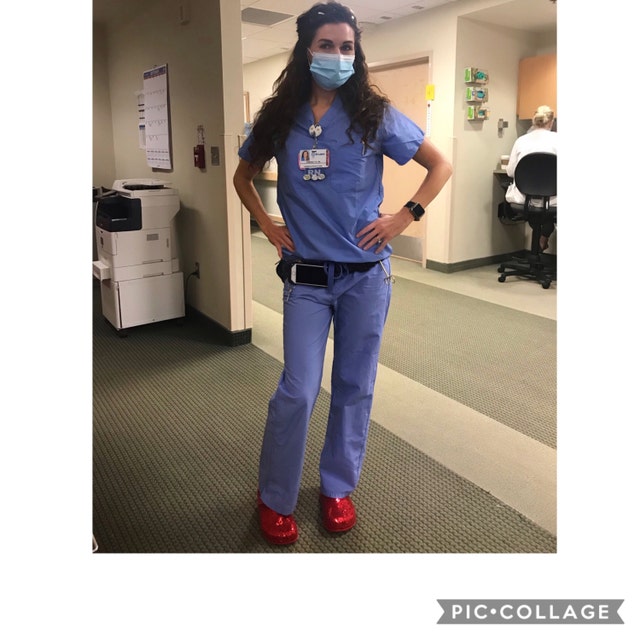 Proper Support for your Arch
While it is lightweight and comfy, flat shoes can cause damage to your feet. Aside from blisters, they can create arch problems over time, resulting in painful walking. They can lead to fallen arches, which are excruciating and make any physical activity impossible.
On the other hand, Wearing low-heeled Crocs can play a significant role in protecting yourself against any foot problem.
Because of the heel or heel cups, they are tried and tested to provide enough, perfect, and comfortable support for your arch, avoiding discomfort and inconvenience even after hours of work in the office. 
Reduce the Risks of Suffering From Ankle and Back Pain
Flat shoes are a go-to option for everyone because they are easy to wear and comfortable. But since they do not have enough arch support, it increases the risks of experiencing ankle and back pain, affecting your productivity in the office or at home.
Using Crocs and other low-heeled pairs may help reduce the discomfort of lower back or ankle pain.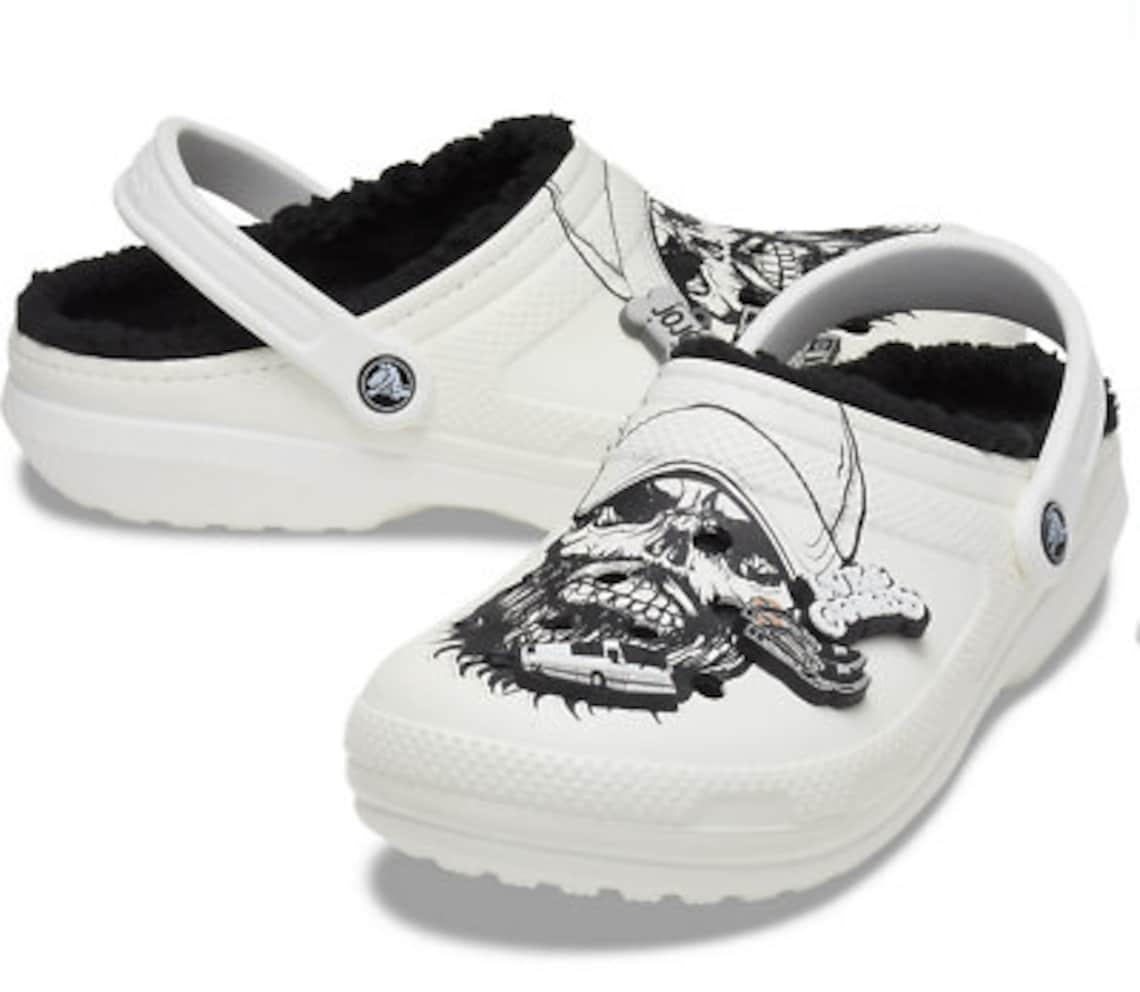 On the contrary, high-heeled shoes incline the pelvis, increasing the pressure in the lower area of the muscles in the spine. When left untreated, it can lead to spondylolisthesis, a condition wherein a vertebra slides over another, which may cause severe pain and even nerve damage.
When you take them off, the spine returns to its normal and comfortable position. Then, tension and pain are relieved right away. So, the less you wear high-heeled shoes, the more you reduce the discomfort of back pain. 
Improve Balance
It is a confidence booster when you wear high heels. You'd look fiercer and more fashionable. But the chance of suffering an injury is higher than expected. When there's an excessive force between the muscles in our ankles, it increases instability and decreases our balance.
Walking with low-heeled shoes like Crocs is far different. Developed with a heel cup, Crocs may improve the condition of the muscles. It also promotes stability while avoiding recurrent falls and lower back pain. 
Minimize the Appearance of Varicose Veins
While not enough evidence demonstrates the relationship between the appearance of varicose veins and the use of high heels, experts believe they can affect blood circulation.
Wearing a stiletto heel, for instance, can increase pressure on our legs and hinder blood flow. Since the blood is not transported as it is used to be, it produces varicose veins and small spider veins.
By wearing more comfortable and flatter shoes like Crocs, it can help return the normal blood mobility while decreasing varicose veins. 
What Are the Other Types of Low Heeled Shoes the Company Provides? 
Aside from the classic style of Crocs, the company has a wide collection of low-heeled shoes, reaching other people's unique needs and requirements. Some of them are highlighted below: 
Sandals 
The company provides a variety of low-heeled shoes. Sandals (check Amazon for pricing) are one of the favorites of both men and women. Similar to clogs, sandals have enough arc support, thanks to their short and comfortable heel cups.
They are also designed to provide great freedom of movement, perfect for wet conditions, lightweight, easy to pack, and durable. They are convenient to take on and off.
Plus, there is no need to tie and untie laces, saving your time.
Sneakers 
Another type of low-heeled pair of shoes in the company is Crocs Literide sneakers (check Amazon pricing). Generally, they provide proper arch support, helping you avoid ankle or back pain.
They are easy to wear, sturdy, stylish, and fashionable. They are available in a wide range of sizes, designs, styles, materials, and colors. They are also versatile because you can wear them for casual occasions and other adventures all year round. 
Loafers 
You already have Crocs, sneakers, and sandals. It's time to complete your collection with the company's loafers. Like the other products from the company, loafers are known for their short heels, developed to provide arch support and avoid ankle pain. They are available in different sizes and designs, making the selection process less stressful and more satisfying. 
Does Crocs Offer High Heel Shoes?
Crocs offers a variety of high-heeled shoe options for women.  Here are a couple of styles and examples. Crocs continues to offer more, therefore this list is probably not 100% comprehensive!
These Wedges come in a variety of wedge heights allowing you to choose the style and height that you like best!
Women's Crocs Brooklyn Low Wedge
Women's Crocs Brooklyn Mid Wedge
Women's Crocs Brooklyn High Wedge
Women's Leigh II Cross-Strap Wedge
Crocs Leigh II Cross-Strap Wedge Women's Sandals
Check Price & Selection…
Amazon
Women's Crocs Monterey Slip-On Wedge
Women's Crocs Monterey Strappy Wedge
Women's Monterey Diamante Wedge Flip
Crocs Women's Huarache Wedge Sandals
How High are Crocs' Heels? 
Well, it is not as high as you imagine. Crocs may only have an inch of a heel, which increases their popularity as one of the best pairs of shoes for those suffering from lower back pain, varicose veins, and other foot problems.
Whether you are searching for a lightweight or therapeutic shoe, Crocs may provide relief from any foot pain. Experts also consider it an excellent alternative for patients who have had foot surgery. It may also be perfect for those who have certain health conditions. 
But before you add them to your cart, consult a licensed and experienced podiatrist ahead of time for your comfort and safety. While the consultation or service may require extra costs, your peace of mind is what matters the most. 
Is the Heel Enough to Provide Arch Support? 
Yes, it is enough to ensure pain-free arch support (Source). It is neither flat nor high, which is soothing to our feet every time we wear the Crocs. Although Crocs lack style and aesthetic value, they have a good therapeutic effect for people of all ages. 
Is the Heel Safe for People with Different Needs? 
While the heel is safe, it is important to seek advice from a trusted podiatrist and other reputed professionals. While it may sound unnecessary, getting consulted with an expert is worth your time, effort, and cost. 
Order and Wear Crocs Today!
Does the nature of your job require you to stand all day? Have you been experiencing pain in your lower back, ankle, and other parts of the body?
If yes, any low-heeled shoes like Crocs will be your best bet. More than the heel cup or support, they are sturdy and available at a reasonable rate. If you don't prefer the classic clog style, there are other options to choose from, including sneakers, loafers, and sandals.
Related Articles